"Das Wartezimmer" was officially selected at Oberursel Shortfilmfestival and the most important german festival for satirical shorts at the 21st Rüsselsheimer Filmtage. Winner at the "Short Laugh Filmfestival" in 2014, choosen by audience.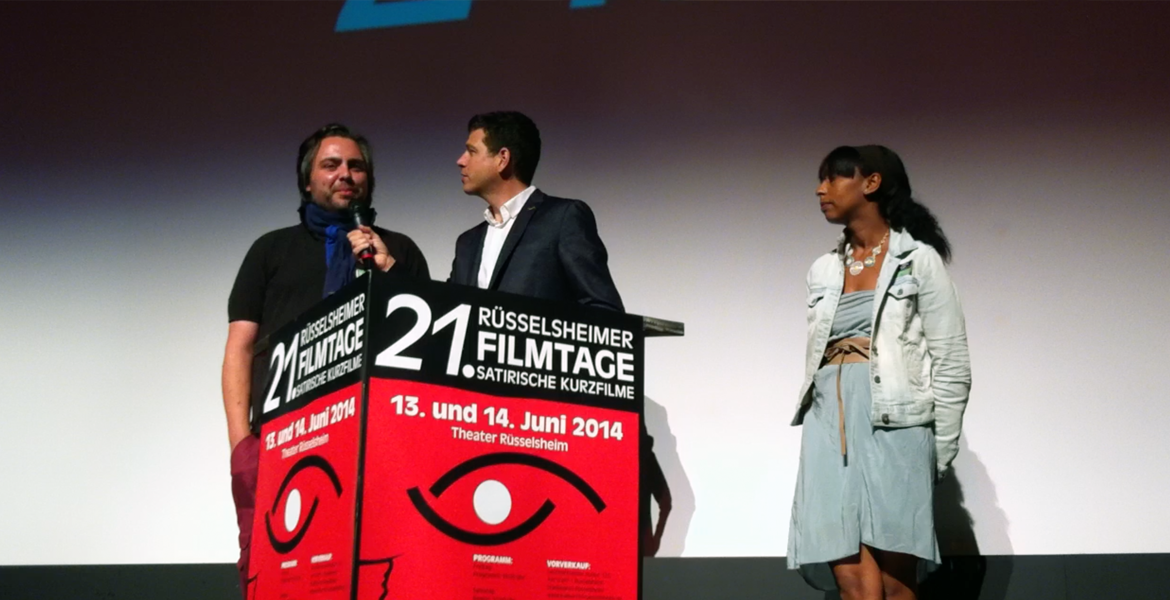 This short was proposed by the Federal Association of German Short Films for the German Short Film Award, the most important national award in this section. With this official proposal "DAS WARTEZIMMER" entered the National State Archive for German Film in Berlin.
Have fun watching "Das Wartezimmer" below, or explore all my productions on IMDb
Synopsis: From an everyday situation, a bitter struggle between a fat man and an African woman ignites in a waiting room. They have a clash about who has the harder life, which finally clears up with all cliché thinking.