NOW nominated for "Best Movie" on Rüsselsheimer Filmtage. Watch the Festival and vote here.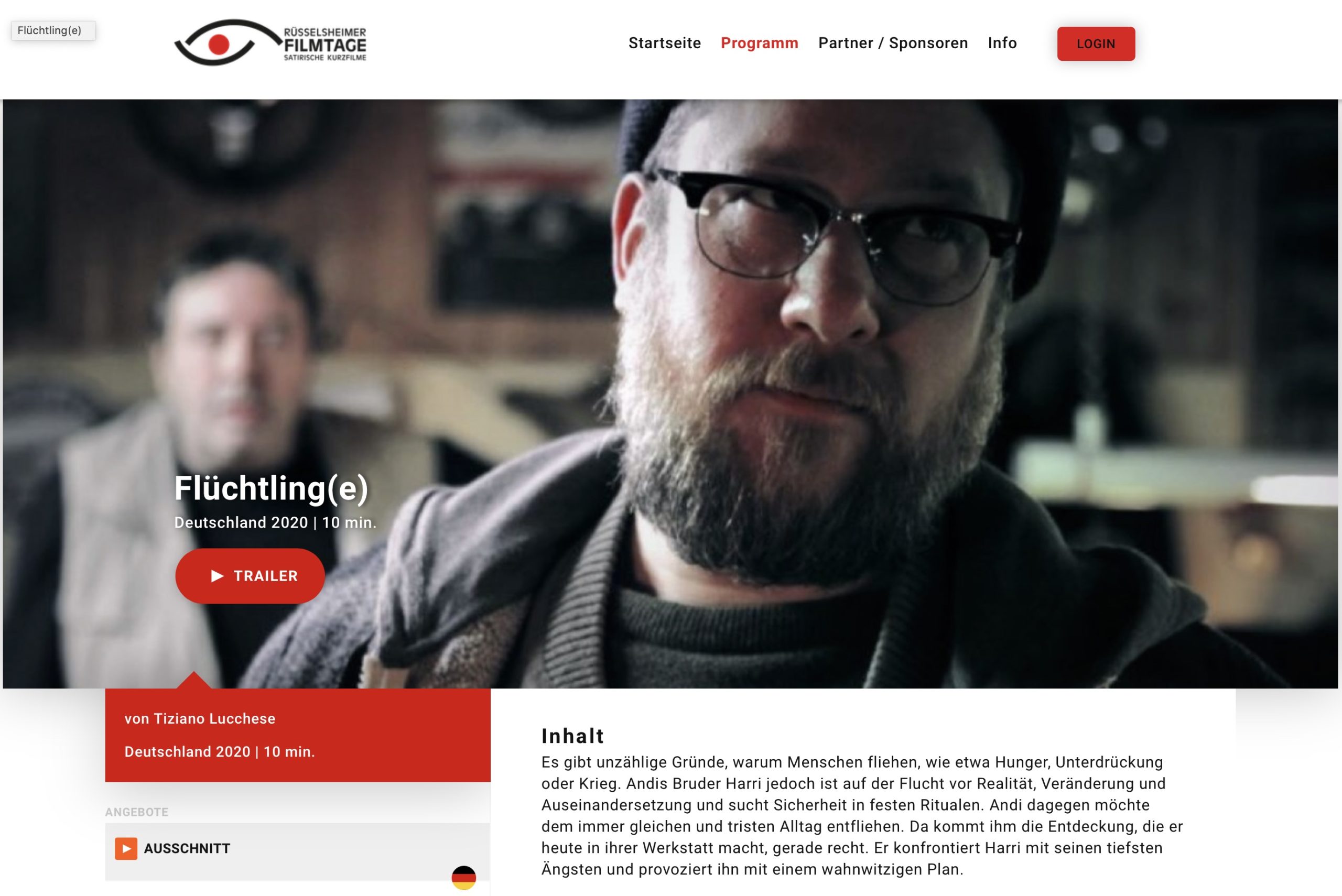 My latest short "Flüchtlinge" was made in 2020. It is aproching to many Festivals in Germany. Let's hope that in 2022 Festivals will start to occur again.
Have fun watching "Flüchtling(e)" or explore all my productions on IMDb
Synopsis: There are many reasons why people flee; like strength, hunger, war. Andi's brother Harri is on the run from reality and is looking for security in fixed rituals. Andi hates the same and dreary everyday life. So the discovery he makes in their garage today, comes just right for him. He confronts Harri with his deepest fears and provokes him with an insane plan.