Jersey Dress "LOVE. HATE. INK."
This loose, longline Jersey Dress is cut in an elegant, slinky style that will suit many body types. Choose between heavy Jersey or fluid velour.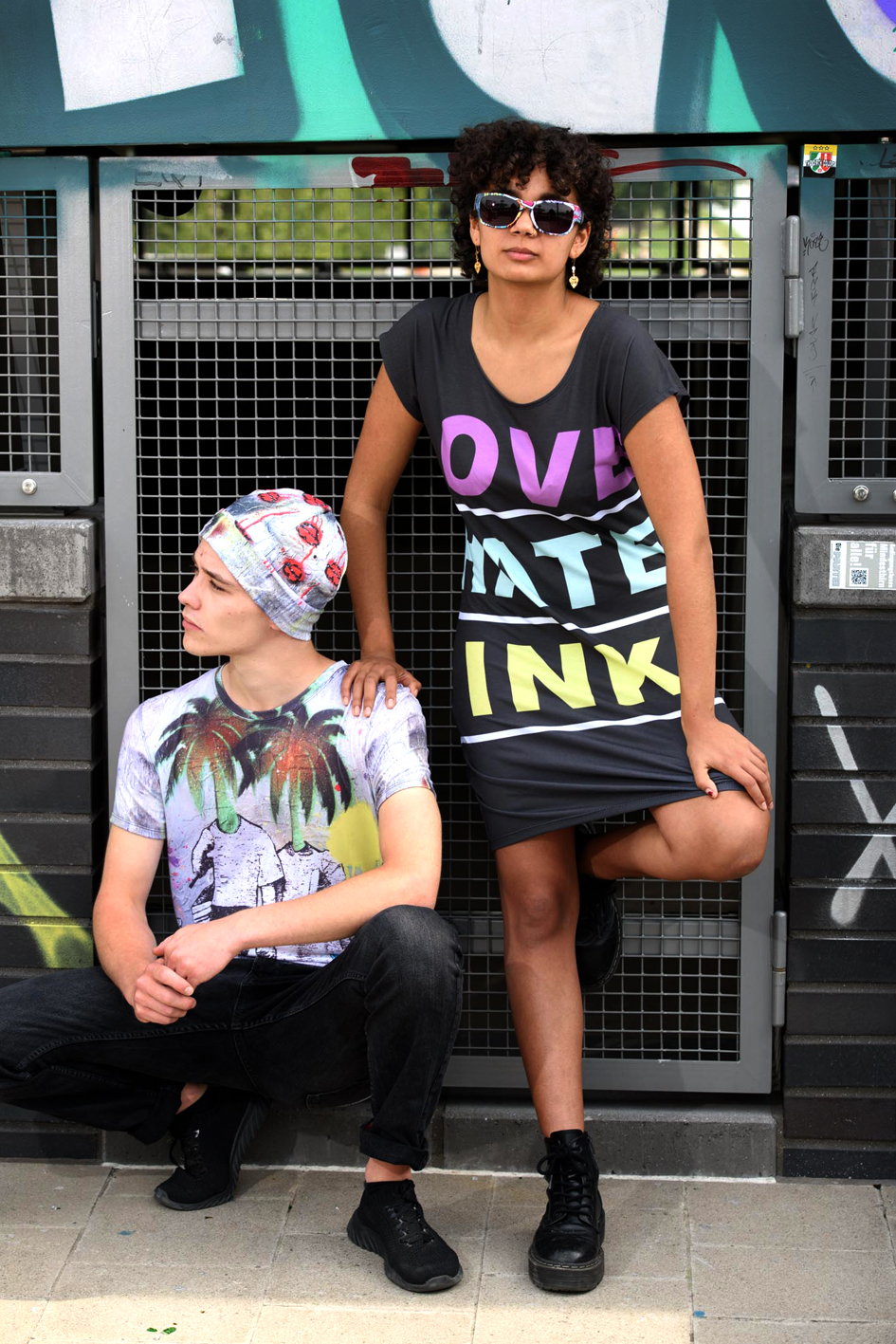 -Soft Fashion Jersey, heavy weight (200 g/m²) or fluid verlour (245 g/m²)
-Available in XS – 3XL
-Handmade in London
Wanna have it?
Just say hello@tizlu.com