Premium T- Shirt "Imagine"
If you're looking for ways to update your t-shirt collection, you've come to the right place. The short sleeve, regular fit t-shirt is a classic fashion staple that can be worn to create many different looks. Hand-stitched, using eco-friendly inks on your selection of jersey fabric, your t-shirts are made to order and sent to you directly from London.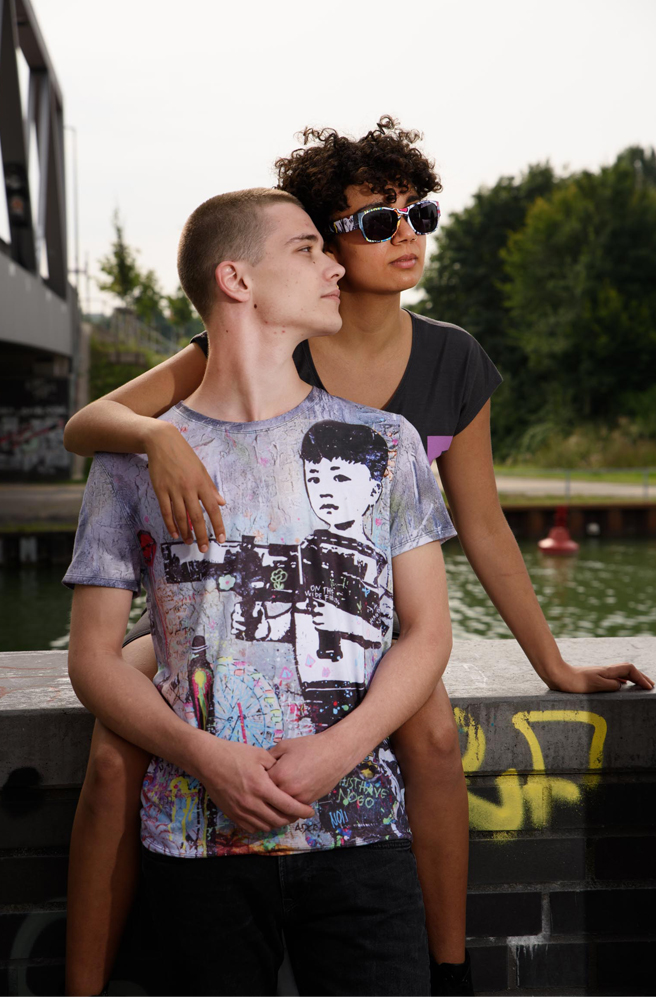 -Soft Fashion Jersey, heavy weight (200 g/m²) or fluid verlours (245 g/m²)
-Available in XS – 3XL
-Available in a long sleeved version
-Handmade in London
Wanna have it?
Just say hello@tizlu.com